Looking for an opportunity to advance your career?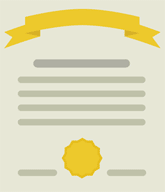 Therapies 4 kids is now offering a comprehensive program to those who are seeking a new career to become a Board Certified Registered Behavior Technician.
This program includes:
40 hours of RBT module trainings
Face to face training in Applied Behavior Analysis by BCBA or BCaBA
Supervision is available to individuals seeking hands on experience in the ABA field
Continued assistance and guidance available in the following processes: application to the Board, scheduling examination, exam preparation
The total cost of package is $500.
Fee of $400 will be waived for those hired by Therapies 4 Kids at the end of the course.
Please contact the office at (954) 903-4848 for more information or apply online.
Apply Online
Please fill the form below to register to one of our sessions, you will be contacted promptly to complete the process.