Jacob Vallejo
MA, BCBA – Assistant Clinical Director
Mr. Vallejo completed the Board Certified assistant Behavior Analyst coursework and practicum experience at Florida International University. He later completed his graduate studies and Board Certified Behavior Analyst requirements at the University of South Florida.
Mr. Vallejo's primary focus is parent advocacy, therapist competency assessments and community integrated interventions by individualizing the principles of Applied Behavior Analysis and applying them to socially significant behaviors. Jacob's experience includes discrete trial training modification, treating high magnitude self-injurious behavior and parent advocacy. Through Therapies 4 Kids, Jacob currently provides Behavior Analysis services to children with disabilities in our various clinics.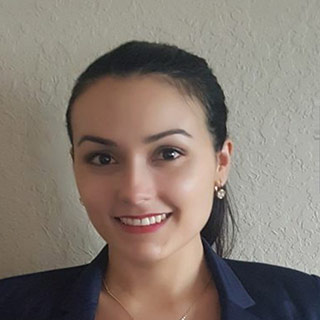 Vanessa Murphy
MS, BCBA, CAS
Vanessa is a Board Certified Behavior Analyst and Certified Autism Specialist in the state of Florida. She received her bachelor's degree in General Psychology (summa cum laude) at Carlos Albizu University in 2011 and then went on to complete her master's degree in Mental Health Counseling with a concentration in Applied Behavior Analysis from Nova Southeastern University in 2014.
Throughout her career, she has had the pleasure of serving individuals diagnosed with developmental, neurological, intellectual disabilities and related disorders from two years of age to 65 years of age. She also has experience working with individuals struggling with addiction. Furthermore, Vanessa is skilled in running group therapy, parent advocacy, conducting functional assessments, behavior therapy and creating behavior intervention plans that teach active daily living skills, functional communication skills and independent functioning.
Aldo Barbero
Board Certified Assistant Behavior Analyst
Aldo initially completed his undergraduate studies in general psychology (Universidad Catolica Andres Bello, Caracas Venezuela).
He went on to pursue a Master's in Clinical Psychology (graduating with honors at Centro de Salud Hospital Psiquiatrico El Penon) along with a Master's in Philosophy (Universidad Simon Bolivar) in Caracas, Venezuela.
Over the past 25 years, Aldo has worked in the field of developmental disorders with an emphasis on early diagnosis of Autism Spectrum Disorders (18-24 months).
He also taught graduate level courses with focus on developmental disabilities at Universidad Metropolitana and Universidad Monteavila in Caracas, Venezuela and as an International Professor at Universidad del Azuay in Cuenca, Ecuador.
Aldo's clinical focus has also consisted of directing non-for-profit agencies that help children, teenagers and adults on the spectrum.
He is fluent in various programs and intervention methodologies for ASD like PECS, TEACCH, ESDM and gold standard ASD assessments like ADOS, ADI-R, CARS-2 and PEP-3.
Currently Aldo is providing applied behavioral analysis services to children with disabilities at various Therapies 4 Kids locations.
Become an RBT
Looking for an opportunity to advance your career?
Therapies 4 Kids is now offering a comprehensive program to those who are seeking a new career to become a Board Certified Registered Behavior Technician.