Lilli is on the Spectrum...
But Autism Also Makes Lilli Who She Is.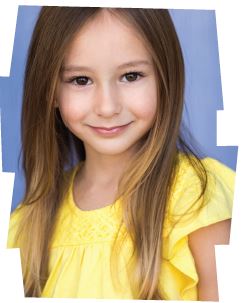 Lilli is a 6-year-old girl with a variety of diagnoses ranging from autism spectrum to hypotonia. Going through the process of improvement with a loved one can be challenging. There are days of regression, days when patients don't want to comply and then there will be a day when the clouds clear and a ray of improvement shines down on you and your family, so it was always important for Lilli's mom to be consistent and persistent.
"I came here because every therapy needed was offered under the same roof" stated Claudia Armas, Lilli's mother. "The therapists, assistants and physicians take pride in working to help improve their patient's quality of life but also make sure that those seeking treatment are happy while under their care. When you are in a facility, you need to know there's good practice and that people are making your child happy. Lilli is always excited to see her therapists and as a parent this shows me that T4K has the right formula."
Brigitte's Behavioral Challenges Needed To Be Addressed...
Therapies 4 Kids Was There To Improve Them All.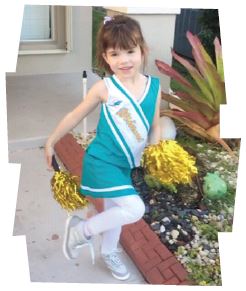 When the Millers first relocated to South Florida, their daughter Brigitte was having difficulties in school. She was unable to provide eye contact, lacked verbal expression and was unable to tolerate others in her space. That's when they reached out to Therapies 4 Kids.
"In just eight months, the changes in Brigitte were amazing. Her separation anxiety has improved, she was able to work for longer periods of time independently and the group sessions at T4K took Brigitte to a whole new level where she was able to overcome social obstacles," says Brigitte's mom, Stephanie. "Therapies 4 Kids ABA and Speech therapists worked to design a program to tailor Brigitte's needs. The staff provided a nurturing, non-judgmental environment where children are treated with dignity and respect. They engaged Brigitte in learning activities that held her attention. Above all, they didn't give up on her and took the time to build a meaningful relationship with her."